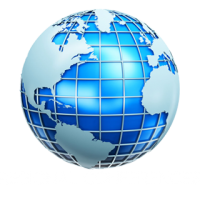 There are a number of regional conferences in different parts of the world which have similar purposes to the IBCM conferences at the regional level. IBCM seeks to stimulate, encourage and support these conferences. 
Further information on these conferences and their predecessors cn be found on each of the individual region pages, using the menu above.
Recent Regional Conferences
Brethren in Europe, Bratislava, Slovakia, 1-4 July, 2009
Partners in the Harvest Conference, Jogjakarta, Indonesia 18-23 July 2016
Meeting of Brethren assemblies in Portuguese-speaking countries, Luanda, Angola,, 23 – 26 August 2016
IBCM-Hispano Conference, Buenos Aires, Argentina, 21-24 June 2017  
Caribbean Brethren Assemblies Conference, Trinidad & Tobago, 17-21 July 2017
Pan-African Brethren Conference on Missions, Addis Ababa, Ethiopia, 9 – 14 October 2017
Brethren Assemblies of Paraguay Centennial Conference:    FEMIPA (Fundación Evangélica Misionera del Paraguay) held a conference with international speakers on 22 – 31 August 2008, celebrating 100 years since the first establishment of assemblies in Paraguay. 
Bermuda Missions Conference: A conference was convened by the Bermuda Brethren on 18 –23 October 2006.  Many Caribbean countries were represented, and there were also participants for North America, the United Kingdom, South Africa and Zambia.
Future Regional Conferences
Portuguese Conference, Sao Tome, Democratic Republic of Sao Tome, 22-26 July 2020 (for registration grioprix@gmail.com)
Asia Pacific Conference, PITH, Partners in the Harvest Conference, 29 July – 01 August 2020 (for registration http://pith-ao.org)
Pan African Conference, Rwanda, 17-22 August 2021
European Conference, 2021 (dates and location to be announced)
Caribbean Conference, 2021 (dates and location to be announced)
Hispano Confereence, 2021 (dates and location to be announced)