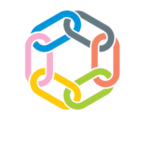 This page contains links to related web sites, which may be useful to you.  It is not a complete list, so feel free to contact us with suggestions for inclusion here.
At the IBCM3 conference, it was agreed to improve information about the Brethren movement in different countries. In particular, for each IBCM conference, the organisers try to bring together information from as many countries in the world as possible, to provide a pen portrait of the movement in each country and key contact information. 
The latest information is in The Brethren Movement Worldwide: Key information, fifth edition (2019) edited by Ken and Jeanette Newton (Australia) for the IBCM7 conference in Italy in June 2019.
International Brethren History conferences
These conferences are held bi-annually under the auspices of the Brethren Archivists and Historians Network (BAHN). The ninth conference, on Ordinances and Elements in Brethren Life, is to be held on 2-4 July 2019 on the subject of 'The Brethren and Mission'  at Sidmouth in Devon (More information and brochure).
For more information and details of how to subscribe to BAHN and receive, annually, the 
Brethren Historical Review
go to the BAHN site.
BER's vision is to promote biblical eldership for the glory of God by providing teaching, resources, training, and mentoring for current and future church leaders who will implement, practice, teach, and train others in biblical eldership as the model for church leadership. In other words, they are equipping one generation of elders to equip the next generation of elders who will, in turn, equip the following generation.
Using experience he and Anneke gained among assemblies in Canada, England and Colombia, together with the tools developed while working with the Navigators and the Gideons in London, Philip Nunn's Bible based, thought provoking and challenging material has been made available in web form since 2006.
Widely accessed across four continents, it provides stimulating and encouraging resources which can be downloaded and reproduced easily. Philip's Article 'Five reasons why I remain connected to the Brethren Movement' is an interesting personal reflection on the Brethren movement by this IBCM participant.